Home
>
>
Leofoto Monopod Folding Gimble Head MPG-02
For Strength And Durability Without The Added Weight

The Leofoto MPG-2 Gimbál Head is made of aircraft-grade CNC áluminum for durabil'
and longevity, its lightweiğht material ensures that you areready to shoot anyWhere you
want to go
Use Your Gimbal Head Anywhere You Co

The MPG-2 is made to work in any weather condition,Whether it is ráining, snowing or in the hot desert, this gimbal head will work perfectly or you. 
Smooth Movements
With easy adjustments, Fine tune your camera balance with the plate and arm scales for a smoother, balanced shooting
experience.
A flexible, multipupose piece of equipment
A standout feature of the MPG-2 is its 90-degree dual Arca-compatible slots present along the bottom and side of its base,
allowing the user to attach the MPG-2 to Arca-compatible ball heads and other bases in a myriad of ways. Each of these slots
is also embedded with two screw slots (standard ' /&"-16 and '/4"-2o) allowing for the MPG-2 to be attached to nearly any
monopod or tripod head on the market.
The MPG-2 weighs 1 lbs or 480 grams. Combine it with aball head and you have a lightweight setup
anywhere you go.

Large Controlknobs
Avoid finger pain trying to twist small knobs - the MPG-2 has you covered.The large knobs are easyto twist and
lock for your convenience,Adjust your gimbal head smoothly even when wearingyour winter gloves!
The Leofoto MPG-2 Gimbal Head is made of aircraft-grade CNC aluminum for durability and longevity
lts lightweight material ensures that you areready to
shoot anywhere you want to go

Its Height is 180mm
Mounting Thread size-3/8,"1/4"
Weight-0.48kg
Payload-22kg
You may also like
Sale
Sale
Sale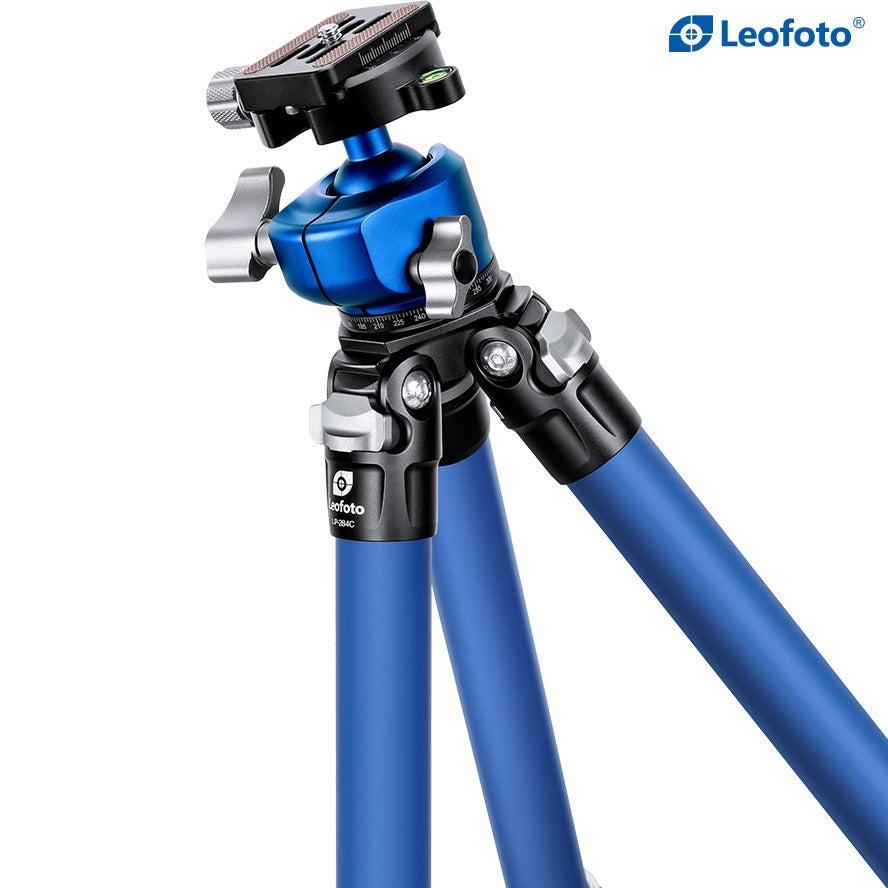 Poseidon Series
Rs. 50,000